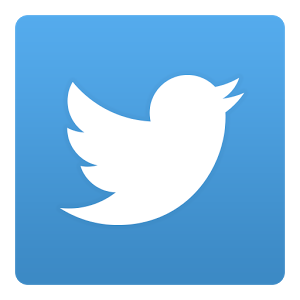 If you're new to Twitter, you might not be familiar with hashtags and how they work.
Twitter hashtags are a grass-roots system that users have created to organize Twitter content around topics. This allows people to quickly search for Twitter topics that interest them. A hashtag is simply a word or short phrase with the number symbol in front of it. For example: #socialmedia. Because they aren't an official Twitter function, anyone can create a hashtag on anything they want.
Hashtags serve two important functions.
First, over time, thousands of hashtags have become widely used and accepted by large numbers of Twitter users. They've become a way for the Twitter community to share tweets about particular topics. In education, for example, the hashtags #edchat and #edtech are popular hashtags for education tweets in general and ed tech tweets, respectively. This makes it easy for people to search for ed tech news by using the Twitter search bar and typing in the hashtag #edtech.
A second way that hashtags can be helpful is when a user wants to create a conversation about a particular topic. District 287 has created the hashtag #287edchat to create a place for District 287 employees to tweet about anything they feel would be interesting to other District 287 employees. Conferences usually designate a particular hashtag for everyone to share tweets about what's happening at the conference.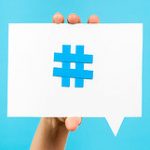 Using hashtags.
If you're going to make a post about a particular topic it's a good idea to add one or two hashtags so people interested in the topic can find it. If you don't know the common hashtag for your topic, a quick Google search or Twitter search will often help you out. For example, a Google search for "minnesota vikings hashtag" pulls up a page with the 10 most common Twitter hashtags for the Vikings. Alternatively, you could type a potential hashtag into the Twitter search bar and see how many results come up. If your search returns a good number of tweets, chances are your hashtag is good enough. Lastly, the site Ritetag.com is helpful for learning what hashtags are commonly used for topics.
Adding a hashtag is easy to do. You can simply add the number sign in front of a particular word in a Tweet so that people who search for the hashtag can find it. For example:
• Wondering if the #Vikings will ever win a Super Bowl.
If the hashtag you want to include isn't part of your tweet, just add it at the end:
• Excited for the start of the new school year! #287edchat
Things to keep in mind when using hashtags.

Capitalization doesn't matter. #EdTech is the same as #edtech.
There must be a space before the hashtag or the hashtag won't get indexed at all.
Punctuation ends the hashtag. #you'regreat would index under the hashtag #you.
A space ends the hashtag, so combine words in hashtags that are phrases. So #socialmedia is a hashtag for a tweet about social media. If you used #social media, the hashtag would only be #social.
And that's about all you need to know to get started with hashtags! If you've got a comment or feedback, please feel free to add it below.
Hashtag image credit: oggin (Thanks!)