This spring, NEC Tier 3 staff and Instructional Coach Sarah Hayes worked to create the "Economics Experience" for the 40 Tier 3 students at North Education Center who use the curriculum Unique Learning System (ULS). Staff helped the students create a variety of shops and products, taught them the skills they needed, and then held a two-day shopping experience. Students experienced both shopkeeper and customer roles, and guests and visitors were invited in to bring an extra edge of excitement.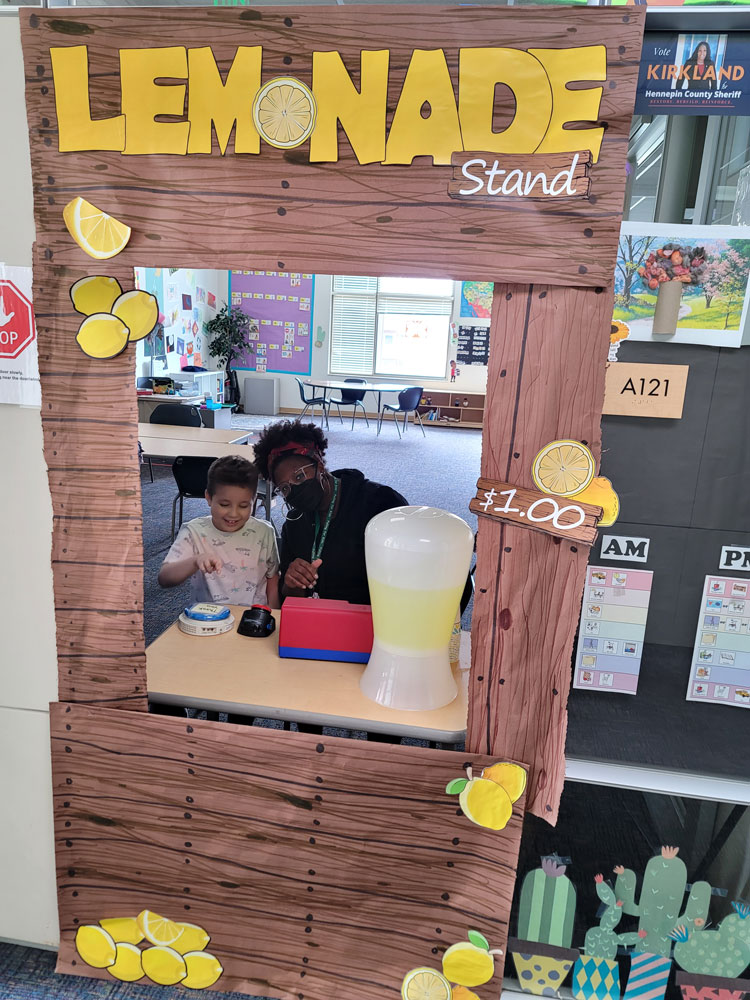 Students learned about wants and needs, fundamental money concepts, and interacting with others. Teachers assessed students on a checklist of actions. As part of the process, students also got to visit the real school store in the NEC cafeteria.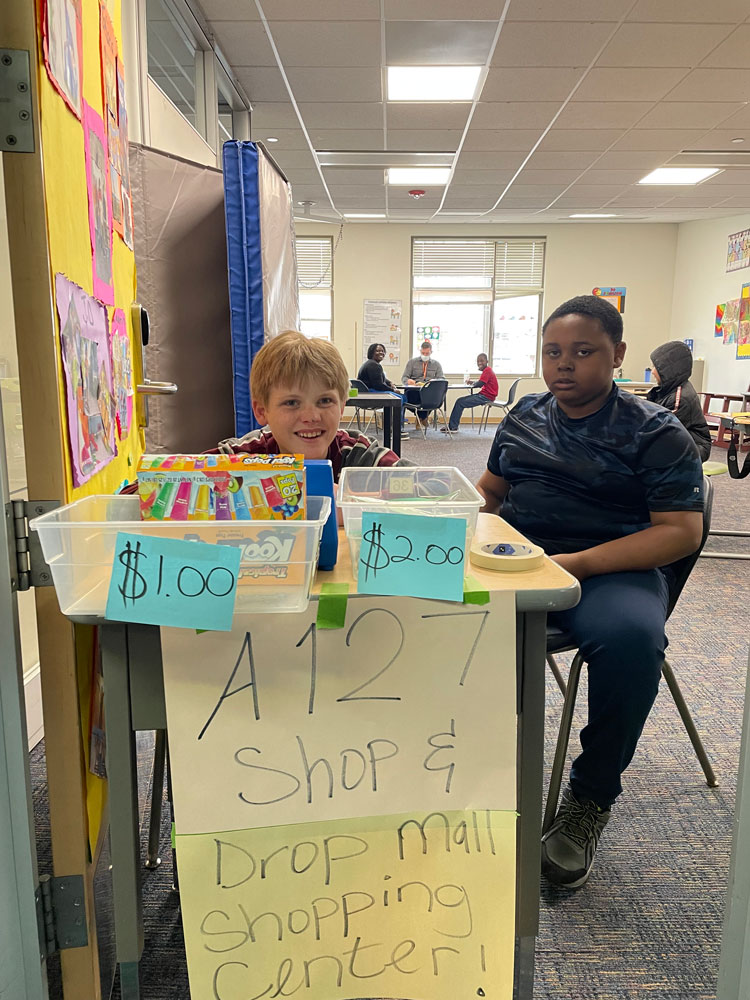 "We wanted to use evidence-based practices to increase levels of engagement and collaboration with our students. Staff worked hard in all the steps of creating the experience, and then got to see their kids performing at a high level and enjoying the experience," reports Sarah Hayes. "The two days went very well, and the kids really had a lot of fun doing something new."

Feel free to reach out to Sarah Hayes if you'd like to learn more!