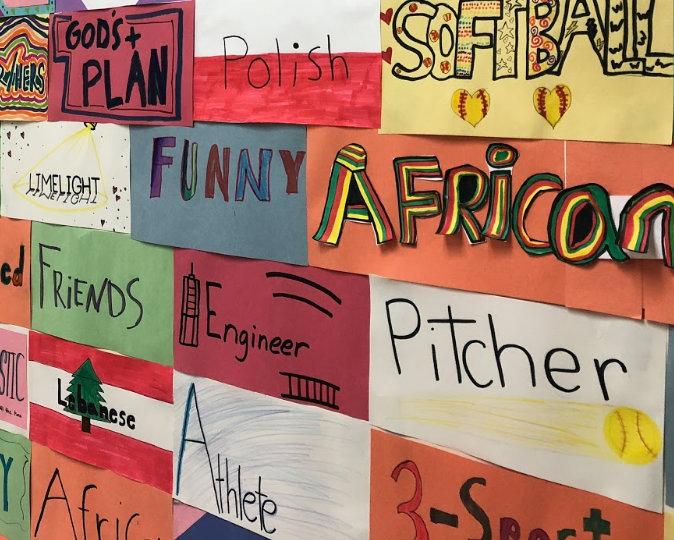 "Culturally Responsive Teaching" (CRT) is one of education's many buzz-terms. If you're like me, you have some knowledge of what CRT is all about, you're convinced that it's very important, but you're no expert practitioner. You feel like you are doing some things well, but you know there are probably many ways you could do better. Also, if you're currently teaching, any more information you receive about basically anything probably feels extraneous and irrelevant, especially if it's not immediately useful to you and your students! If that's you, today is your lucky day. The following article contains a culturally responsive unit narrative that includes several simple activities that can be replicated in many classes and settings.
In the blog post, "Before I Come To Your Classroom Let Me Show You Mine," author Tom Rademacher explains how he sets the stage for the school year for his students. (October is not too late to do this, and it's never too early to do it again!) While the entire post is worth digging into, the 'Agreements,' 'One Word' and 'What I Bring' activities are particularly notable, as they could be replicated in a variety of settings and age groups. I was particularly intrigued by the way Tom uses students' work about their identities to decorate his classroom with meaning. I can imagine how, as one of his students, I would feel valued and honored in such an environment.
Tom Rademacher, 2014 Minnesota Teacher of the Year, is an author and a middle school teacher in St. Anthony, MN. His book It Won't Be Easy: An Exceedingly Honest (and Slightly Unprofessional) Love Letter to Teaching is available at bookstores everywhere and on Amazon.
(Word Wall image is from Tom's article.)