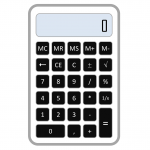 A lot people are surprised to learn that the Google search bar has a lot of other powerful features embedded within in. For example, did you know that the search bar is also a calculator?
To learn more, watch this one-minute video:
Want to learn more about Google Searches, earn CEU Credit, and meet the Minnesota technology relicensure requirement for teaching? Take our Google Mojo course!