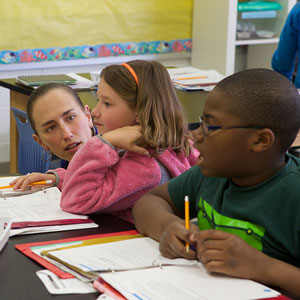 We are happy to announce the availability of a new digital module: Supporting School Dependent Learners! In this module, you'll learn ways to support students whose complete learning is often dependent on the support they get from their school communities. The module will take 3-4 hours to complete and can be worked through at your own pace over multiple sessions. Just return where you left off and pick up again.
The course is centered on the four major principles of Relationships, Relevance, Realness, and Rigor. It will challenge you to consider of the subtle ways culture, personality, and background mesh into a learning environment that can either hinder or facilitate student development and community building.
CEU credits are available from within the course upon completion. This is a fantastic way to earn CEU's at your own pace, while learning valuable skills to become a more effective teacher.
To get started go to this District 287 course keys document and get the key for Supporting School Dependent Learners. Then to directly to the Supporting School Dependent Learners course, login with your district username and password, then enter the key in the enrollment field. Done, you're in!