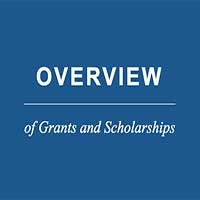 Do you have a classroom project that you'd like to put in place, but could use some funding to get started? Or perhaps you'd like to learn a new skill that you could share with your colleagues? If so, you should check out Education Minnesota Foundation's grant opportunities.
The Foundation has Classroom Grants of up to $3,000 for for licensed personnel who work with students and wish to improve their practice and student achievement. Preference is given to projects that address the needs of diverse students or students at risk of failure, involve partnerships, have measurable or observable outcomes, and are replicable. The deadline for Classroom Grants is December 14, 2018.
Also available are Professional Development Grants, which are up to $1,500 for K-12 teachers and education support professionals. These grants are intended to provide teachers with opportunities to take the lead in acquiring and sharing new skills and knowledge. The deadline for Professional Development Grants is November 2, 2018 for the fall cycle, and April 5, 2019, for the spring cycle.
For full information and applications, check out out this informational page.